About Our Site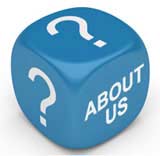 HorseRidingLesson was formed to offer a unique reference point on horse riding, grooming, equipping and competing.
Horse riding can be an expensive and time-consuming hobby, but it can also be a highly addictive and extremely rewarding one. There is a lot to learn for those serious about riding, especially if the aim is to ride in competitions, but HorseRidingLesson offers a guiding hand.
For beginners, everything is covered from mounting, dismounting and rider position, to walking, trotting, cantering, slowing and stopping, turning circles and tackling your first jump. There is a glossary of riding terms and information on how to find a suitable riding school.
The site has a section dedicated to caring for your horse. It covers grooming, hoof care, mucking out, providing a healthy diet and shelter, stable management, preventing illness and veterinary care. In addition, there is a detailed look at the equipment needed, including blinkers, reins, bridles, clippers, horse shoes, saddles, stirrups and tail guards. The rider's equipment needs are not overlooked either, with advice on hats, gloves, jackets, footwear, whips and crops.
Those keen to own a horse are catered for too, with invaluable advice on where to buy a horse, what to look for, the financial implications and how to insure and stable the horse. HorseRidingLesson contains a wealth of information on horse riding sports too, with polo, flat racing, national hunt racing, dressage, eventing, point-to-point and showjumping all discussed.
Our concern was that there was no single UK resource for interesting features and practical advice on this subject.
Our features and articles are written by experts - who have experience, or a particular interest in this area.
Our Background
HorseRidingLesson was founded by John Rowlinson, the founder of PtS.
John, through PtS, is involved in a number of ventures including software and property companies. A percentage of revenue from these activities goes towards funding HorseRidingLesson and a number of similar sites.
Our focus is simply on having experts create the highest quality information possible that is widely read.

Related Articles in the 'Site Information' Category...