How Much Will it Cost Me to Teach My Child to Ride?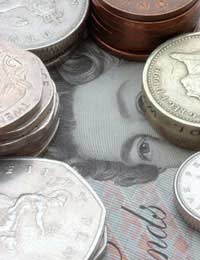 One of the first questions any parent will ask when considering riding lessons for their child will be how much will it cost me to teach my child to ride? Any sport or activity has associated costs with it but horse riding can be perceived as expensive. There are a number of costs that parents should take into account when deciding whether or not they can afford to teach their child to ride, but there are also numerous ways in which money can be saved. In fact, many parents who do not ride themselves can be surprised to find out that horse riding is mot really any more expensive an activity than most other sports for their child starting out.
The Horse
For anyone considering riding seriously, the horse will be the biggest initial outlay. But for a child who is learning to ride, this does not have to be a cost. Horses are expensive to buy, and moreover, very expensive to keep. But few parents would even consider buying a horse when their child is starting out – your child may not like horse riding, may give up after a few weeks or may simply be content to take part on a more casual basis. This means buying a horse is an unnecessary expense. The best way to supply your child with a horse is to sign them up with stables where they can learn to ride and borrow an appropriate horse every lesson. The other great benefit of this of course, is that as they grow and get better, they can be given a horse more appropriate to their age and skill instead of keeping the same one.
The Equipment
After the horse, the biggest expense is the equipment. But as with the horse, if your child joins a good riding school or stables most of the equipment they will need will be provided by the school. This will include tack and all associated bits and pieces for riding. The one thing you must make sure your child has is a hard riding hat – this can, quite literally, be a lifesaver. Most schools provide these too, but you must make sure it is a perfect fit on your child's head and has never been involved in any kind of accident, as this can compromise its safety, even if it has no visible marks. For these reasons, it is safer to buy one for your child, which is theirs to keep and you can have complete peace of mind that it is in one piece and fits perfectly. With regards to other clothing that will cost you money, for the first few months, jeans and boots, as recommended by the school will suffice. One you know your child is serious about horse riding as an activity, then you will want to invest in some good quality riding boots and jodhpurs for them to wear when riding.
The Lessons
So, that leaves the lessons, which will, for the first period of your child's career in horse riding, be the most expensive thing. But it is important not to scrimp on the lessons and make sure that the riding school offers a comprehensive teaching of all the skills your child will need, including horse management. Find a good riding school, visit it and make sure your child is happy there. This is far more important than the cost. Some schools will allow you to buy lessons in blocks and this can save money – but do make sure your child is going to stick at horse riding before you order six months of lessons.
So, as can be seen, horse riding does not have to be as expensive as its image can often make out. If you are concerned about the cost of horse riding but your child desperately wants to learn, then speak to the stables and see what package they can offer. But do not think that because your child is taking up horse riding, you will be left out of pocket. For youngsters, horse riding can be no more expensive than learning to play football or tennis.
You might also like...
Am hoping the articles explaining stuff to parents will help me persuade my mom and dad to let me ride, they don't understand the attraction :/ they think its stupid, expensive and weird, and its the best thing ever! Thanks for the article, hoping it helps :)
HorseGal
- 30-Jul-12 @ 5:50 AM
I think this web page is very useful information for my 2 kids to go horse riding.
Mandy G 1
- 15-May-11 @ 10:27 AM