Riding for the Disabled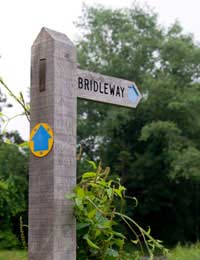 Riding for the Disabled is a registered charity in the UK which provides services to people with disabilities to enable them to enjoy horse riding. The charity exists for many reasons, not least of which is for the enjoyment of people who have disabilities. But the charity also exists for other reasons such as helping people to overcome very specific problems which riding, or horses, can assist with. The charity has been going for some 40 years since its inception in 1969. Moreover, the number of groups associated with it has expanded to 500 – which incorporates 23,000 people involved with horse activities through the charity.
Who Can Work With Riding for the Disabled?
The charity, when it was originally set up, was designed to help people with physical disabilities. But it has evolved since then and now works with a whole range of people. This includes people with any sort of disability, physical, emotional or mental. And the groups set up by the charity now involve people of all ages, backgrounds and with a wide range of interests. The one thing they all share is a love for horse riding and a desire to do it better.
What Can I get From It?
The idea behind Riding for the Disabled is to allow people the chance to work towards a specific target which may not be possible otherwise. This can include something as basic as mastering a certain skill or as advanced as aiming for a particular competition and working towards that and maybe even winning. As well as this, which can help people to boost their self esteem or help confidence in other ways, riding can have a physical benefit as well. People can use riding in the same way that they would use other sports to improve motor skills or to work on their muscle tone. It is also a great way to meet new people, especially the sort of people you might not otherwise meet – but have a shared interest in horses and riding.
The Animal Connection
For some people, it is not just the physical act of rising which helps them to overcome their disability but also the animals themselves. Animals can have a big impact on people, and horses, with their intelligence and nature, can do this better than most. As well as breathing in clean and fresh countryside air, riding a horse, and merely spending time with them can help to infuse anyone's life with a positive air.
Riding for the Disabled is so popular that there is actually a waiting list to join some groups. It does such good work with all sorts of people that any extra help and support is always needed. So, if you have benefited from all the good things which horse riding can bring, why not consider helping the charity and bringing that love of horses and all of the advantages of horse riding, to someone who may not otherwise ever get the chance to rise or even be up close to a horse.
You might also like...