Investing in Horses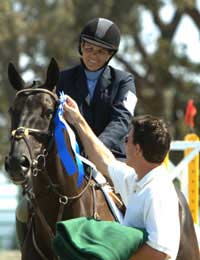 People looking for things to invest in have many options. They could put their money in stocks and shares or maybe property. They can invest in companies or put the cash in a high interest account. But nowhere is investment as exciting and glamorous as when you invest in horses.
Potential investors in horses need not worry if they have little experience of the equestrian world; it is perfectly possible and practical to invest in horses even with limited knowledge, provided there are good people behind you. The main reason people buy horses as an investment is to race. This means to get a horse cheaply, you will need to look at young horses which have not showed any form and to get a good return on your investment, will need one which has the potential to be turned into a champion.
No Guarantees
It would not be true to say that investing in horses is not a risky business. Make no mistake about it, it is. But, if you invest wisely and make the right decisions the pay off – and the subsequent enjoyment – can be huge. It is not wise to rely on a horse as an investment to pay the bills. Even a horse which is doing well can fall and break a leg or get ill. There are no guarantees with horses.
The Importance of a Good Team
Any investor in horses must have a good team behind him or her. This cannot be underestimated. The first person is an advisor to help when you are buying. Even if you have plenty of equestrian experience, you will want an advisor. You will be looking for different things in an investment horse compared to a horse to ride, and the temperament of horse you prefer is really not an issue.
Once you have bought a horse, with the help if the advisor, you will need a horseman to look after the horse. It takes people with years of experience and a good helping of talent to transform even the most promising of horses into a world beater. If you are buying to breed, again, make sure you have a breeder who knows their information inside out. It is of vital importance to the success of your investment that they are up to the job. Be prepared to pay more for the best team – you will only regret it in the long run if your horse does not make any money for you.
Investing in horses can be a truly satisfying experience. Once you have invested in one horse which brings home the returns you are looking for, you will grow in confidence, as you would expect. But never forget the risks you are taking and make sure you have those people behind you who know how to handle horses. Horses are wonderful animals and if treated properly, they can bring years of enjoyment, be it as an animal to ride or as an investment. And the more times you successfully invest in a horse, the more you will appreciate this.
You might also like...